Frequently Asked Questions (FAQ)
From the home page, click into the search bar and enter either the part number, item description or partial part number, click enter.
Enter a product description or part number into the search bar on the home page. The results will display.
When looking at the items, below the description you will see X Locations and the quantity in stock at all locations combined.
Click the 3 Locations 1046 In Stock and it will open a pop up window that details the stock at each location the product is available at.
From the home page click on Your Account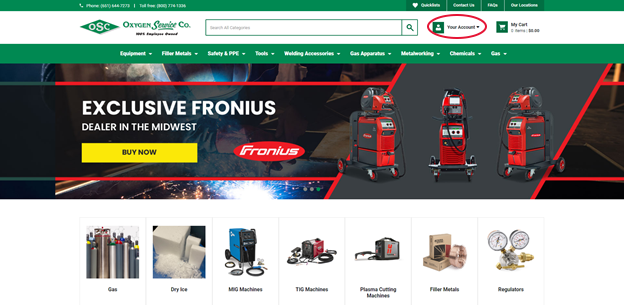 The Your Account menu will appear on the right hand side, click orders
You will then see the Orders page, where you can view current orders, archived (old) orders and Queued Orders
From the home page, click Your Account
The Your Account menu should appear on the right hand side, click Account Overview
The Account Overview page will appear, containing your aging, dollar balance on the account, credit limit and current past due balance